09.10.2014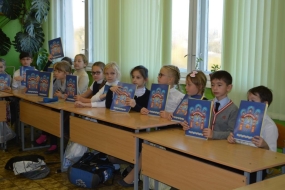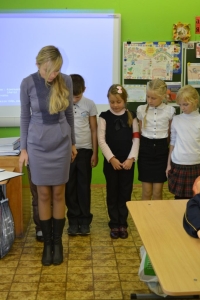 Power engineers of IDGC of Centre - Tverenergo division had a lesson on electrical safety for schoolchildren of high school #37 in the settlement of Chemical Institute in the city of Tver, where they told the children about the rules of behaviour in the vicinity of power facilities, explained what electrical current was dangerous about, demonstrated illustrative examples of serious danger of penetration into transformer substations and other energy facilities.
The lesson aroused great interest among the audience. The pupils answered questions and asked them, solved riddles and gladly participated in educational games.
The practical part of the lesson was of special attention from the children's audience. Leading safety engineer of Tverenergo Yulia Goncharova in an accessible and engaging for children form demonstrated techniques of resuscitation of a victim with a special simulator Gosha. Those who wanted got an opportunity to learn the first aid technique. To increase the attention and interest of the children to the topic of energy safety the experts of IDGC of Centre brought the children the book "Energolandiya", as well as thematic schedules, calendars and stickers.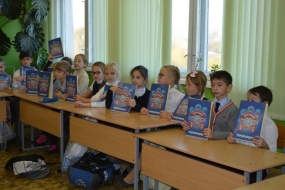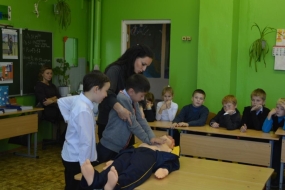 Teachers thanked Tverenergo's employees, noting the high level and usefulness of the event. The teachers received adequate lecture materials, specially designed for self-conducting lessons on electrical safety in schools, and the visibility will help to make electrical safety lessons interesting and memorable.