02.10.2014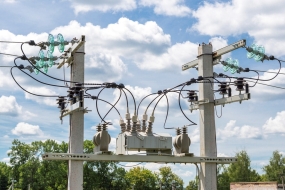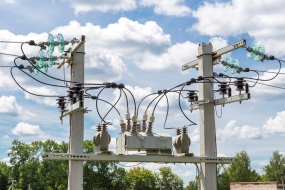 IDGC of Centre - Voronezhenergo division got its enterprise certificate of readiness for the autumn-winter operation period of 2014-2015. The document was solemnly handed over to Director of the branch Ivan Kleymenov by Deputy General Director for Technical Policy - Chief Engineer of IDGC of Centre Alexander Pilyugin. The event was attended by representatives of the Voronezh region authorities, the Voronezh Office of RTN, a branch of JSC "SO UES" Voronezh Transmission Control Centre, the General Directorate of the Russian Emergencies Ministry in the Voronezh region, as well as journalists from leading media of the region.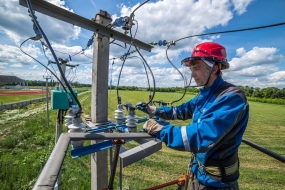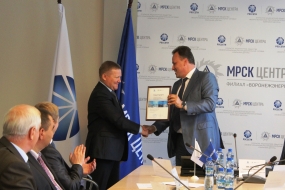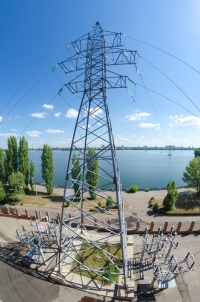 The important for the power industry event was preceded by the starting in the spring target work to prepare the company for the operation through peak loads. In particular, in preparation for the autumn-winter operation period specialists of Voronezhenergo repaired about a thousand and a half kilometers of overhead power lines, 531 transformer substations of 6-10/0.4 kV and eight substations of 35-110 kV. Much work was carried out in terms of clearing ROWs along power lines from seedlings and sprouts. Since the beginning of the year the power engineers have cleared 1,404 ha and expanded 377.6 ha of ROWs along overhead power lines. One of the most significant events in preparation for the autumn-winter operation period was the holding of joint exercises with staff of Voronezhenergo with FGC UES, the Regional Dispatch Office and the Office of the Ministry of Emergency Situations in the Voronezh region. They simulated an interaction of the power engineers with data of the agencies to use schedules of unplanned outages. In addition, the branch conducted training on personnel actions in conditions of low temperatures and tested ice melting circuits on overhead lines.
According to Deputy General Director of IDGC of Centre - Voronezhenergo division director Ivan Kleymenov, Voronezh power engineers are ready to face the coming cold fully prepared. "Our mobile crews have extensive experience in abnormal weather conditions. In particular, last winter Voronezhenergo's experts helped their colleagues restore electricity supply and eliminate the effects of bad weather in the south of Russia - and ultimately successfully coped with all tasks. This once again confirms the readiness of our crews to work to ensure uninterrupted power supply to consumers in all weather conditions," stressed Ivan Kleymenov.