22.09.2014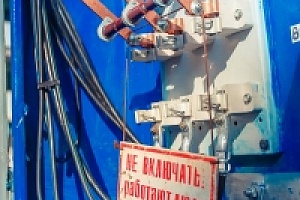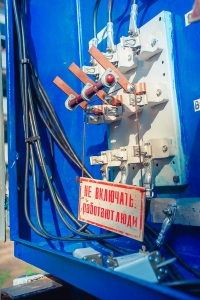 The Commission, consisting of specialists from the Office of Occupational Safety and Health and Production Control, the Grid Control Centre and other Offices of the technical unit of Tverenergo took part in a regular day of safety in Distribution Zones and other subdivisions of the branch.
Provision of operating personnel with protective equipment, gear and tools, working clothes and footwear was checked.
Staff of the subdivisions of Tverenergo worked out theoretical questions about the basic requirements of occupational safety and health, training exercises were carried out to test the skills of the main activities of employees of the structural units, and technical activities in the preparation of the workplace.
As part of implementation of requirements for the safe work performance on 0.4-10 kV poles the branch subdivisions checked staffing of Distribution Zones with means and devices for the safe performance of steeplejack work, correct and timely completion of the documentation, followed by analysis of failures.
"The work of power engineers is associated with constant risk, so IDGC of Centre - Tverenergo division pays special attention to electrical safety. To this end, regular days of labor protection and safety are held, resulting in the formulation of special measures of organizational, technical, information and training character," stressed Head of the Office of Occupational Safety and Health and Production Control Oleg Golubev.