18.09.2014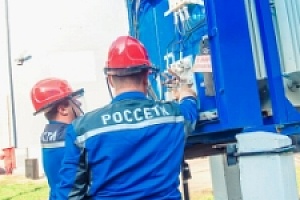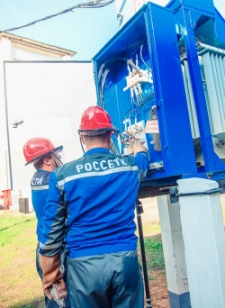 As part of the repair program implementation and to prepare for the autumn-winter period IDGC of Centre - Tverenergo division in 2014 performs work at a number of power facilities of the Tver region. The work has been completed at a number of substations, including the 35/10 Substation ZMI, the PHI 110/35/10 Substation Pushkino, the 35/10 Substation Bakhmutovo, and the 35/10 Substation Bele-Kushal.
The work on the complex overhaul of the 35/6 Substation "Zavolzhskaya" is completing. This power facility is a substation that feeds Zavolzhsky district of the city of Tver, residential houses, schools, kindergartens, and the district administration. When repairing the power facility the performance of its equipment was brought into line with the requirements of normative and technical documentation, as well as the manufacturer. Completed activities will improve the reliability of electricity supply of the "urban mesh", which supply a variety of social facilities of the city of Tver.
The work on the repair of the 110/35/10 Substation "Ostashkov" is completing. This power facility feeds Ostashkov city, as well as all-season resorts on the shores of the Seliger Lake. The repair of the substation increases the reliability of transit connecting Nelidovsky zone with Torzhok district.
About 20.5 million rubles were spent on the completed in August comprehensive overhaul of 19 substations and distribution points of 10.6 kV.
Until the end repairs will be performed at such large power facilities as the 110/35/10 Substation Poligrafkraski, and the 110/35/10 Substation Ray.
About 212 million rubles will be spent on the entire maintenance campaign in 2014. Power engineers will perform a comprehensive overhaul of 27 substations 35-110 kV and repair about 1,394 km of overhead lines of 0.4-110 kV.
According to Deputy Director for Technical Issues - Chief Engineer of IDGC of Centre - Tverenergo division Alexey Galkin, all planned activities within the framework of the repair campaign and preparation for the autumn-winter period are being implemented in accordance with the approved schedule. Comprehensive overhaul allows to keep equipment in good technical condition, increases service life, reduces the risk of technological failures during peak periods and, therefore, improves the quality and reliability of electricity supplied to consumers.