29.08.2014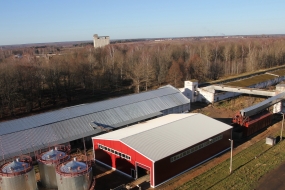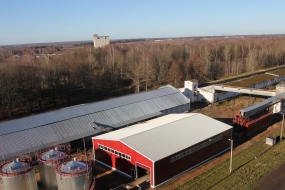 IDGC of Centre - Smolenskenergo division in its daily work pays great attention to grid connection of new facilities. For 6 months in 2014 Smolenskenergo connected 1,714 customers with a total capacity of 31,579 MW, among them - 1,463 residential customers (capacity up to 15 kW) for a total capacity of 15,387 MW.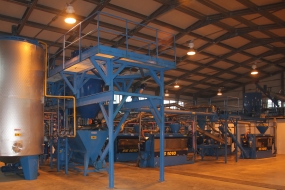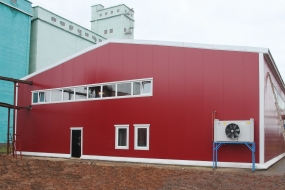 Agricultural facilities are under special control of the branch's management. Among the major agricultural facilities connected to the grid in the first half of the year, one should note a shop for the production of vegetable oils of LLC "Grainlux" in Roslavlsky district (the connected capacity was 1,700 kW). For this project Smolenskenergo's experts installed a cable line section from the Roslavl substation to the shop and replaced CTs in a 6 kV bay at this feeding centre. Another major facility connected to the grid was the modern agro-industrial complex "Our Granary" located in Gagarinsky district with the project capacity of 670 kW. Its development is under special control of the leadership of the region. In February this year, the Commission on investment policy at the administration.
Smolenskenergo also performed applications for small private agricultural facilities. In particular, in the first half of the year the branch connected as follows: a farm in Kardymovsky district of 70 kW, farms in Safonovsky and Dukhovschinsky districts - 14 kW (15 kW), an enclosure for animals in Pochinkovsky district (15 kW), a calf shed in Temkinsky district (15 kW).
Total for the period 2,156 applications for grid connection with a total capacity of 103,283 MW were received by Smolenskenergo. Specialists of the branch concluded 1,722 agreements on the implementation of grid connection of power installations of consumers for a total capacity of 48,325 MW. The branch is performing 6,016 contracts for a total capacity of 284,542 MW.