22.08.2014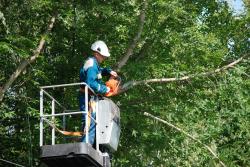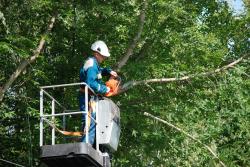 In Kurskenergo within preparation for the autumn-winter operation period the work continues on clearing ROWs of overhead power lines. Since the beginning of this year, Kurskenergo's specialists have cleared of trees and shrubs more than 729.8 hectares of ROWs along overhead lines, representing 78.8% of the annual plan.
The clearing is being performed in all Distribution Zones. Among the leaders are Dmitrievsky, Cheremisinovsky, Belovsky, Timsky, Glushkovsky, Fatezhsky Distribution Zones, where implementation of the annual plan is at 85% - 100%.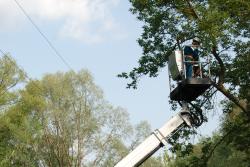 Deputy Director for Technical Issues - Chief Engineer of IDGC of Centre - Kurskenergo division Vyacheslav Istomin stressed that the ROW clearing is one of the main activities in preparation for the winter to ensure reliability of electricity supply and stability of the power system of the Kursk region in adverse weather conditions.