19.08.2014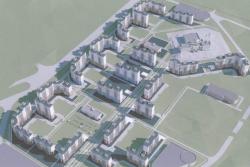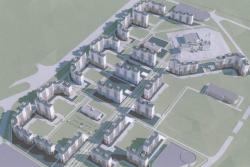 Over the past two years in the Kostroma region a steady growth in housing construction was formed. In 2014 in the Kostroma region at least 250 thousand square metres of housing are scheduled to be commissioned. Following the results of half I of the year the plan has already been completed by more than 81%. Kostroma power engineers of IDGC of Centre are actively involved in the implementation of investment projects on construction of housing sold in the region, as well as in social housing programs.
Now IDGC of Centre - Kostromaenergo division proceeds to work on the grid connection of facilities located on the territory of the regional centre being built in the neighbourhood "Agashkin's Mountain". It will be a vast residential complex across the Volga river. The development area is 23.8 hectares. Total number of buildings is 13 with a population of up to 11 000 people. Of social infrastructure it is planned to construct schools, two kindergartens for 275 seats and three built-in kindergartens in homes.
The power engineers are working on the preparation of project documentation for grid connection of the neighbourhood. Two contracts for grid connection to two apartment houses requiring maximum power of 560 kW have already been concluded. Totally under the project on the territory of the district it is planned to construct in stages 5 transformer substations and a distribution point combined with a transformer substation. Electrical energy for the distribution point and transformer substations will come from the 110/35/10 kV substation "South". The total electric power required for the newly constructed facilities of the district "Agashkin's Mountain" is more than 6000 kW. The facilities will be connected is stages and performed in 2015-2017.
At the same time Kostromaenergo continues to perform grid connection of the Volga neighbourhood "New Town". Currently 22 grid connection agreements have been signed with the developer and are under implementation. Required electrical power for newly constructed facilities is approximately 4000 kW.
Total in the Kostroma region for 7 months in 2014 22 apartment houses with a total connected capacity of 1,834 MW were connected to the grid.
In the framework of the regional targeted program to move people from emergency housing IDGC of Centre - Kostromaenergo division this year will provide electricity to a 75 apartment building in Buisky district with a connected capacity of 105 kW and a two-story apartment house in Manturovsky district with a connected capacity of 50 kW. By the end of the year it is planned to connect 7 multi-family houses in Manturovsky district with a connected capacity of 460 kW. On the part of the grid company the activities for the construction of energy supplying networks have been fully implemented.