08.08.2014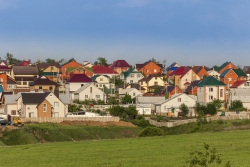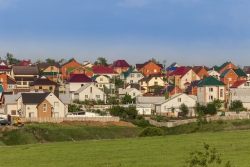 IDGC of Centre - Tambovenergo division is working on grid connection to the networks of a new district Bright and creation of outdoor lighting in it. The micro-district is being built in the northern part of the regional centre. In the short term in Bright there will be everything you need for maximum comfort in life, and about five hundred inhabitants will have a housewarming party there.
In this project the investment program of the branch provides for construction of 1.4 km of cable lines and installation of a 10/0.4 kV transformer substation of 400 kVA. Poles and street lighting fixtures have already been installed in streets of the neighbourhood Bright. Tambovenergo plans to complete the connection of the new neighbourhood to the grid by the end of the year.
IDGC of Centre - Tambovenergo division takes an active part in the implementation of the State Program of the Tambov region "Providing affordable and comfortable housing and communal services to citizens of the region" for 2014 - 2020", supplying power to new housing estates.
In 2014 Tambovenergo is also working in a new residential district May in the city of Tambov. There under the grid connection 1.5 km of 10 kV overhead lines have been constructed, a 10/0.4 kV pole-mounted transformer substation has been installed of 100 kVA, and there is construction of a 0.4 kV overhead line.
Tambov power engineers of IDGC of Centre plan to complete the third phase of construction of external power supply networks of apartment houses in the neighbourhood Cozy in the regional centre. So until the end of this year there will be 4 km of cable lines of 6 kV constructed, and five two-transformer indoor transformer substations of 6/0.4 kV of 2500 kVA each installed.
"The construction industry in the Tambov region is experiencing a real lift and it largely determines the dynamics of the energy sector in the region," stresses Deputy Director for Capital Construction of IDGC of Centre - Tambovenergo division Konstantin Svirin. "Power supply facilities of housing and social infrastructure take a considerable part in the investment program of the branch. Specialists of IDGC of Centre fulfill their obligations taken on time and with high quality.
Reference:
Housing construction develops in the Tambov region at a fast pace. Currently, 69 multi-storey buildings with a total area of over 400 thousand square metres are being built in the region. The Regional Office of Civil Engineering and Architecture set aside about 20 sites covering about 1,300 hectares for priority housing. In the next five years it is planned to build about one and a half million square metres of housing on them.