28.07.2014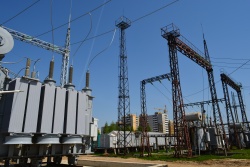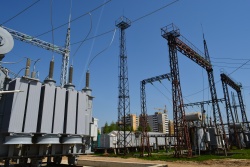 Tverenergo under its investment program is actively working on the reconstruction and construction of power facilities to provide electricity to new customers, the number of which increases with the development of regional infrastructure. 227 million rubles were spent on realization of the full range of planned activities at the substation (SS) South, and 48 million rubles on the construction of the SS Hexa. All work is carried out at the power facilities with the use of modern technologies and materials.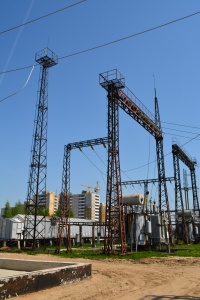 At the moment the first stage of the reconstruction of the 110/35/10 kV SS "South" has been completed. To date the third 40 MVA transformer has been installed. The first stage of the reconstruction of 110 kV and 35 kV outdoor switchgear with installation of gas-insulated and vacuum switches. Outdated sections 1 and 2 of a 10 kV busbar have also been replaced. New bus sections are equipped with bays with vacuum breakers with drawout-mounted devices with installation of a relay protection system based on microprocessor units. The equipment replacement will increase the reliability of the power facility, and the installation of the third transformer will allow connection of new customers in developing southern districts of the city - neighbourhoods "South" and "Brusilovo". This reconstruction is one of the key stages of the investment program in 2014, as it will allow to connect commercial enterprises and residential complexes of the retail park "October".
The construction of the 35/10 kV SS Hexa in Toropetsky district of the Tver region is under way. The work is being carried out under grid connection with the latest technologies as well - using modern switching devices, microprocessor-based relay protection and automation. At the moment 35 and 10 kV high-voltage lines are being reconstructed. They will power supply a major company to manufacture modern building materials of LLC "Hexa-nonwovens".
The substation construction is also due to the need to create the main feeding centre in Toropetsky district, which will be located in close proximity to growing businesses and infrastructure in the area.
Implementation of the full range of planned activities will deliver uninterrupted operation of the power grid complex and reliable electricity supply to consumers.