28.07.2014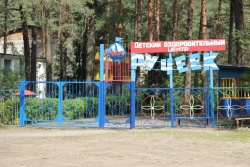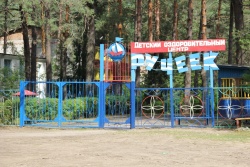 Specialists of IDGC of Centre - Bryanskenergo division held a lesson on electrical safety "Caution, electricity!" at the summer camp "Brook" in the town of Unecha in the Bryansk region. The event was part of efforts to prevent children's electrical injuries that the power engineers organize in children's recreation camps. Children from 9 to 12 years of age participated in the lesson.
Bryanskenergo's representatives told the campers about safe behaviour near power facilities. The children learned why it is unacceptable to play near electrical installations, come closer to broken wires and transformer substations, set up recreational sites and campfires near power lines. At the end of the meeting they received a gift from the organizers as themed reflective bracelets, calendars, key chains, posters, colouring books and books "Energolandiya".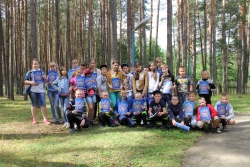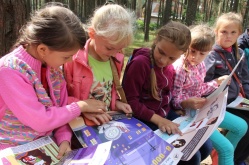 The camp's management thanked the power engineers for organizing the lesson, noting the high level of training of Bryanskenergo's specialists and quality of presentation materials and visual aids. In addition, the administration of "Brook" said that they looked forward to continuing cooperation with Bryanskenergo.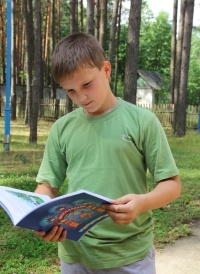 Power engineers have been conducting lessons on electrical safety in schoolyards and suburban children's recreational camps since the beginning of summer, for today in total by over 500 people have attended them. In anticipation of summer holidays Bryanskenergo organized thematic parent-teacher meetings in district schools of the region to remind adults about the need of particularly careful monitoring of the safety of children in the holiday period. In addition, experts of the branch gave the Department of Education of the Administration of Bryansk and administrations of other municipalities in the region compact disks with guidelines and manuals on extracurricular hours in school and suburban health camps.
According to Deputy General Director of IDGC of Centre - Bryanskenergo division director Roman Stefanov, the company pays special attention to prevention of electrical injuries. The power engineers hope that lessons will help avoid electrical accidents with children and adolescents at power facilities.
Educators, counselors of children's health camps may invite Bryanskenergo's experts to conduct lessons, submitting the a request on the website of IDGC of Centre in the section "Energy Safety" at http://www.mrsk-1.ru/ru/clients/safety/ with contact details of a representative of the institution and the address where a lesson to be held. Bryanskenergo's experts will promptly contact you and arrange a date for the class.