16.07.2014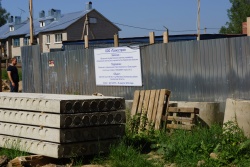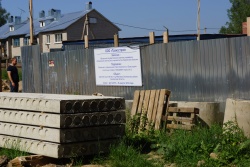 As part of efforts to modernize the regional system of preschool education taken by the Administration of the Smolensk region three kindergartens are under construction in the Smolensk region in 2014for allocated from the federal budget funds: in the village of Mikhnovka in the Smolensk region, in the district of Kiselevka in Smolensk and in the village of Ershichi. The construction of an important social facility – a kindergarten in the village of Mikhnovka in the Smolensk region for 60 seats began not so long ago. IDGC of Centre - Smolenskenergo division has already signed contracts for electric grid connection of the projects under construction, and the turnaround time is quite short – the kindergarten is to open its doors to children on September 1, 2014.
"Commissioning dates for new preschools directly depend on timely connection with the permanent scheme of facilities of the 2nd power supply reliability, and an acute shortage of places in kindergartens of the region makes it of special social significance," commented Chief of Smolensky Distribution Zone Vyacheslav Nikitin.
Smolensk power engineers organized the performance of work at a high level with the best specialists of the branch. A students' construction crew, formed this year from the future graduates of Smolensk branch of "National Research University "MPEI" provides possible assistance to qualified staff. Currently, the young people participate in the construction of a 2х160kVA package transformer substation for power supply to the Mikhnovsky kindergarten.
"It is an honour to contribute to the energy supply of the most important facility of social sphere of the region. In the first week of the work we were engaged in clearing of trees and shrubs of the installation site of the package transformer substation, participated in laying the foundation, installed a grounding device. In the coming days the package transformer substation will be installed in its place, and then begin the phase of assembly of equipment and construction of two sections of 10 kV overhead lines from the overhead line-1001 and the overhead line-1002 of the substation "Factory". We will also take an active part in that work," said the representative of the students' construction crew Vladislav Gamagin.
With the launch of the new electric grid facility the reliability of power supply of the village of Mikhnovka and surrounding villages will significantly improve.