10.07.2014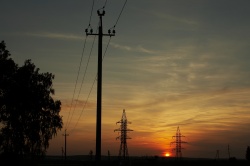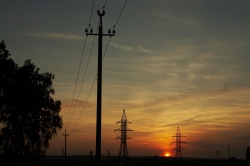 IDGC of Centre - Orelenergo division in preparation for the autumn-winter season performs clearing and extension of ROWs of power lines. Clearing activities are aimed at improving the reliability, providing quality and uninterrupted power supply of the Orel region.
During the first half of the year the Orel power engineers cleared 442.3 hectares of ROWs, exceeding targets. Compared with the same period last year, the clearing amount increased by 12%. In general, in preparation for the autumn-winter period Orelenergo plans to clear 788.2 hectares from shoots. This is 27 hectares more than last year's figures. It is also planned to extend 115.2 hectares of ROWs of overhead power lines, which is similar to the plan in 2013.
Staff of the branch was provided with brush cutters, chainsaws and special vehicles. Mulching technology comes to help the power engineers of Orelenergo. Trunks of trees and shrubs are cut and then crushed using a mulcher. As a result, the work place is cleaned, the soil is covered with a uniform layer of wood chips. The technology not only allows to increase productivity, but also more advantageous from the standpoint of fire and environmental safety.
"The branch is fully provided with all the material resources that allow to perform the planned scope and properly prepare for the period of peak load," stressed Head of the analysis and production management department Raisa Liventseva.