09.07.2014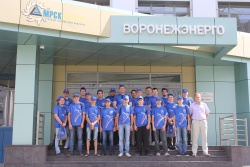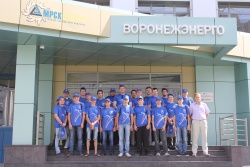 IDGC of Centre - Voronezhenergo division kicked off the season of students' construction crews of the power grid complex. The opening ceremony of the season was held on July 1 at the International Institute of Computer Technology (MICT), whose students for half a month will be to work at power facilities of the branch. The event was attended by representatives of Voronezhenergo, of the higher educational institution and contractors.
Members of the students' construction crews were awarded labour vouchers, and then the power engineers organized a tour for them to facilities of the branch. The students visited the power grid museum, where they learned a lot about almost the 80-year history of the company, stages of the power system development, workers of the industry and mostly important for the region power facilities. Then they visited the Grid Control Centre of Voronezhenergo and the largest urban substation "Central".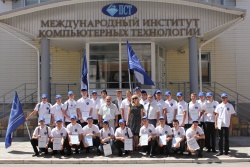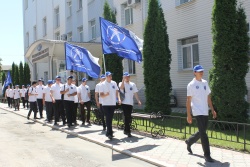 In total 26 students will work at facilities of Voronezhenergo. During the work they will have to learn the specifics of the power engineering profession, modes of electric equipment operation, and the main production cycles. Every member of the students' construction crew will have a mentor who will guide his or her work and monitor compliance with labour standards. And before the season all the young people will have a mandatory course on occupational health and safety and get the second level of electrical safety.
The students' work will be paid in accordance with the terms of the employment contract. And following the results of the students' construction crew season the best members will entered into the company's youth talent pool.
According to Head of Human Resources of IDGC of Centre - Voronezhenergo division Evgeny Novikov, thanks to the work in students' construction crews, students of energy faculties will have a real opportunity to get acquainted with their future profession in practice. "This experience will be useful to both the students and the branch. The young people will be able to apply their theoretical knowledge in practice, and the company – to get skilled workers in the future," he stressed.