03.07.2014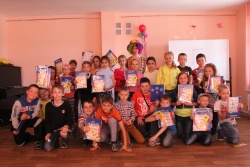 Specialists of IDGC of Centre - Bryanskenergo division continues its work to prevent injuries to children at electric grid facilities. Last week at the Centre of extracurricular activities of Soviet district of the city of Bryansk they conducted another lesson "Beware of electricity!" for pupils of primary school age.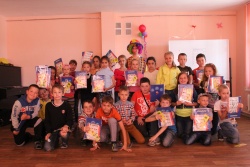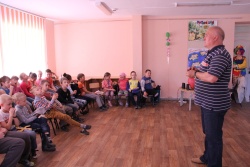 During the class the power engineers told the children about what electricity was useful for and what the main grid infrastructure facilities were; they explained why they should not approach the equipment of transformer substations, climb power line poles, stay near dangling wires. In addition, the children were introduced to the rules for safe handling of electrical household appliances. The lesson was accompanied with presentations demonstration and cartoons on electrical safety, which helped the young participants learn that electricity can be handled only by professionals with not only necessary for this specialized knowledge, but with means of personal protection.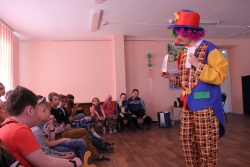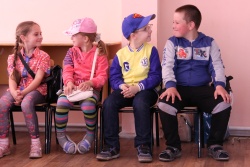 At the end of the class the power engineers handed over the children colouring books, timetables, bookmarks with basic electrical safety. Every participant received a book "Energolandiya" with poems, rebuses, riddles and tests on this subject and a reflective bracelet "Caution! Electricity!" and teachers were given a drive with teaching aids for training in electrical safety by Bryanskenergo's specialists.
The Program for the prevention of children's electrical injuries is in place at all branches of IDGC of Centre, at the same time, the company is actively working to ensure that it covers the largest possible audience, taking into account different age categories. For these purposes the most modern methods and means of communication are used. So, in order to organize an effective two-way communication with educational institutions on the website of IDGC of Centre there is a section "Request for a lesson" where representatives of educational institutions, located in the service area of the company, can apply for lessons on electrical safety.
Bryanskenergo contributes to the company's work in this direction according to its possibilities. The branch develops cooperation with institutions of preschool and secondary education, Centres of extracurricular activities of the Bryansk region. In an effort to prevent the occurrence of electrical injuries at electric grid facilities in the region, in May this year Bryanskenergo signed cooperation agreements with the Department of Education and Science of the Bryansk region and the Department of Education of the Bryansk city administration. Educational activities for children during the summer holidays are organized by the power engineers to implement them. In addition to specialized centres, their holding venues are schoolyard and country camps of the Bryansk region.
"The main task of the activities is to remind schoolchildren of the dangers of being near power equipment of electric grid facilities that are potentially dangerous to life and health," underlined Deputy General Director of IDGC of Centre - Bryanskenergo division director Roman Stefanov. "Activities on electrical safety help reduce the risk of accidents at power facilities involving children and adolescents."