18.06.2014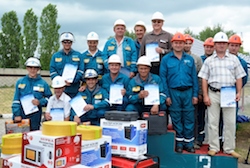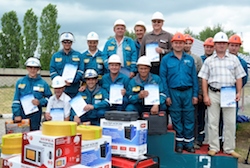 IDGC of Centre - Tambovenergo division completed competitions of professional skill of first responding and maintenance personnel for operation of electric distribution networks. The winner was the team of Gavrilovsky Distribution Zone, which will now have to defend the honour of Tambovenergo on professional skills competitions of IDGC of Centre (to be held in July in Belgorod). The second place went to the team of Kirsanovsky Distribution Zone, and specialists Morshansky Distribution Zone were the third.
The competitions were held in two rounds. Teams from all seventeen Distribution Zones of Tambovenergo participated in the first, qualifying, round, seven top out in the final. Each team consisted of a master for operation of distribution networks, an operator of Operation and Technology Group of a Distribution Zone and two electricians for operation of distribution networks.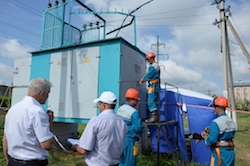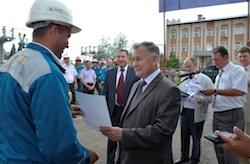 The power engineers demonstrated their professional skills in seven stages (release and first aid to the victim with electric shock, replacement of a temporary reinforced concrete 10 kV pole using specialized mechanisms, extinguishing a fire at a 10/0.4 kV package transformer substation, etc. ). Judges evaluated their actions with a point system, special attention was paid to safety during all operations.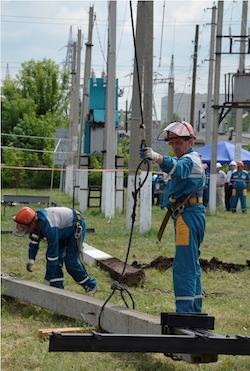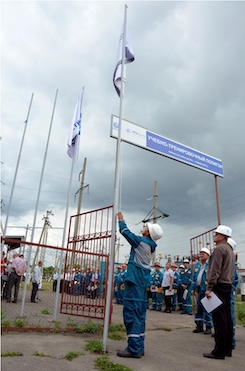 Intrigue, who will win the right to represent Tambovenergo at interregional competitions, remained until the last moment. The crews of Gavrilovsky and Kirsanovsky Distribution Zones were going to the long-awaited victory almost shoulder to shoulder, and the gap between them in the end was just a few points.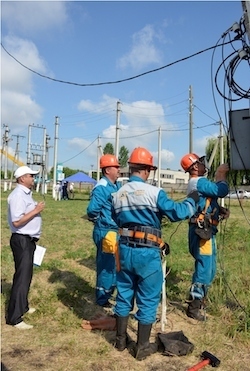 During the awards ceremony kind words were addressed to all participants from Deputy Head of the Administration of the Tambov region Nikolay Perepechin. "The energy sector is the backbone of the economy, so the training of staff is traditionally paid much attention to. It is always electricians who are first to be sent out to troubleshoot outages, the quality of power supply to consumers depends on their skill level," stressed the representative of the local authorities.
Deputy General Director of IDGC of Centre - Tambovenergo division director Vladimir Syschikov thanked the participants, judges and organizers for the smooth and responsible work. "Today, each of you wanted to show all of their skills and abilities. I hope that the competitions of professional skill will be an excellent base for the exchange of experience, which will be applied in the daily activities of operation and maintenance personnel," underlined the head of the branch.