18.06.2014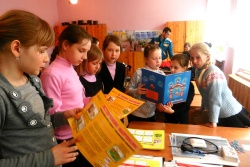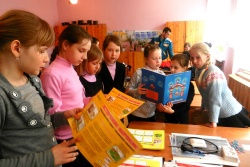 IDGC of Centre - Kostromaenergo division held an action for prevention of children's electrical injuries in Ostrovsky Distribution Zone. The action started on April 22, 2014. It was organized by Ostrovsky power engineers of Kostromaenergo and the Department of Education of Ostrovsky municipal district of the Kostroma region. The main task, according to the power engineers, is to perform awareness-raising and educating work. Therefore, in the framework of the action a set of activities was planned aimed at the prevention of children's injuries at power facilities, dissemination of leaflets and posters in educational institutions, joint work with directors of the district schools and kindergartens. Conducting these lessons to children is very important, because the electric current is impossible to feel and discover without special tools. It is necessary that the child will understood the dangers that it poses. From explaining the rules for handling household appliances, power engineers touch upon the rules of behaviour near high voltage power facilities, talk about warning signs and teach to assist the victim.
In addition to sessions on electrical safety the action of the Ostrovsky power engineers also includes a contest of creative works of children "Safe Electricity". Works are submitted under the nomination: art and fine art, decorative and applied art, verbal creativity.
Every year on the eve of holidays and summer vacation the branch "Kostromaenergo" conducts educational campaigns among the various categories of the population about the rules of behaviour near power facilities. The power engineers consider the public awareness-raising campaign extremely important and are confident that the joint effort in educating serious attitude to the basics of electrical safety to help prevent accidents related to electricity.