18.06.2014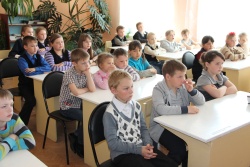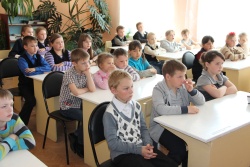 For the summer holidays staff of IDGC of Centre - Orelenergo division will hold a series of lessons on electrical safety for kids, resting in camps of the Orel region.
Total for summer 17 sessions are planned in children's health sanatoriums "Orlovchanka" and "Breeze", summer camps "Orel Dawns", named after Gagarin and "Scarlet Sails" and others. Orel power engineers of IDGC of Centre will tell in detail about the dangers of electricity and will explain the basic rules of behaviour near power facilities to primary school children and adolescents. For such active audience the classes are conducted in an interactive way by making the most use of visual materials and manuals.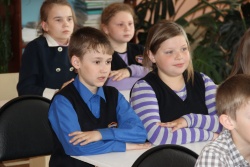 In particular, the power engineers produced cartoons, videos and a presentation about the threat posed by the electric current. Children will also be presented with colourful books, colouring books and posters about electricity, and teachers will be given a selection of teaching materials for conducting classes on energy safety. For the convenience of pre-school and educational institutions, now a request for the lesson on electrical safety can be submitted on the company's official website in the section "Clients".
"We, power engineers, have been working with the management of summer camps for years, electrical safety lessons for children resting there have become a good tradition of Orelenergo. Our goal is not to scare children, but to prevent possible accidents and injuries. Simple and fun lessons will allow children to get the knowledge that will save from the danger in the childhood and will be valuable in the future," stressed the head of the department of occupational health and environmental safety Andrey Sharin.