17.06.2014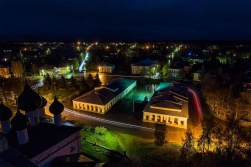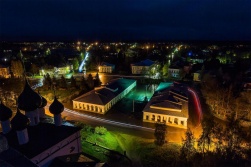 In 2014 IDGC of Centre - Yarenergo division will improve the quality of electricity at 64 facilities of the Yaroslavl region. This list was generated based on requests of residents who complained about the power surges and damage to household appliances. Additionally, project work will be carried out for 27 facilities for quality activities.
Improvement of power quality is a priority part of servicing the grid complex of the Yaroslavl region. In this type of activity the branch annually forms a separate program. It includes both repair of individual elements, and complete renovation of equipment, construction of new lines.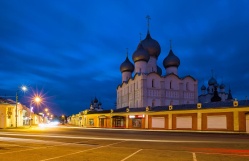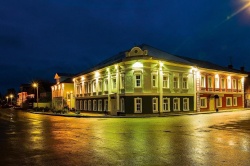 One of the facilities of the program this year was the village of Korovino in Danilovsky district. The power line that feeds this facility has considerable wear and tear. The problem facility was included in the quality improvement program for 2014. This was made possible as a result of the joint development of the issue by the branch and the Department of Energy and Tariff Regulation of the Yaroslavl region through systematic work with consumers. As a result of this interaction the program funding was increased to 100 million rubles.
Technical measures that can normalize the power supply in the village include the construction of a 10 kV tap line from the 35/10 kV substation "Sereda" and the installation of a new 10/0.4 kV transformer substation, which steps down the voltage to the level used by household appliances. There two 0.4 kV existing lines will also be reconstructed and poles and wires will be replaced. Currently, tendering a contractor for design and survey work is being carried out according to the procedure, and by the end of the year they will have to be completed. Initially experts of Danilovsky Distribution Zone of the branch replaced defective poles, performed stretching of wires of a power line and made adjustment of the output voltage of the transformer, so that before the commencement of work the power quality to remain satisfactory.
"The reliability and quality of electricity supply to consumers is the main task of the company. Unfortunately, wear and tear of grids in the Yaroslavl region is significant. In addition, there are factors that slow down the process of the energy complex renovation. In particular, these are debts for the supply of energy resources, although in this direction there are already positive developments, electricity theft by non-contracted resource consumption, violation of exclusion zones of power lines and other actions that cause damage to the grid equipment. Doing so the power engineers always look for ways to increase the program scope to improve power quality," says Acting Director of IDGC of Centre - Yarenergo division Konstantin Kotikov.