16.06.2014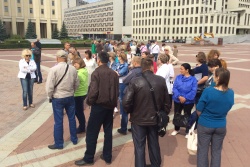 This past holiday staff of the Tambov branch of IDGC of Centre made a sightseeing trip to Belarus. Power engineers and their families visited the capital of Belarus - the city of Minsk and the memorial complex "Khatyn" and the Museum complex of folk crafts and technologies "Dudutki". The trip was organized by the trade union committee of the company.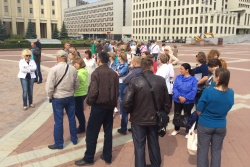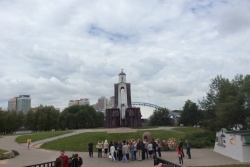 During a sightseeing tour of Minsk the Tambov power engineers visited landmarks: "Red" church, cathedral Orthodox and Catholic churches of the seventeenth century. They visited the Town Hall, the Liberty Square and the Arcade. They toured Troitsky suburbs with numerous museums and craft shops. Tambovenergo's staff came to the world famous memorial complex "Khatyn" to pay tribute to victims of the Great Patriotic War, and the Glory Mound – a monument to the Soviet Army soldiers and partisans-liberators.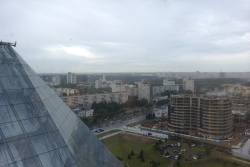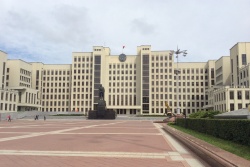 They completed their trip visiting the Museum complex of folk crafts and technologies "Dudutki", which contains monuments of folk life and acting workshops of a Belarusian manor of the XIX century. In Dudutki, representing an open-air museum, the power engineers saw the only in Belarus existing windmill, visited a pottery, an old smithy and a picturesque bakery.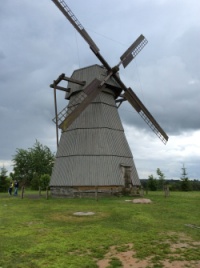 "The organization of interesting and informative leisure activities of our employees is one of the main areas of the social policy of the trade union committee. Through such activities the company's employees have the opportunity to visit interesting historical places in Russia and CIS countries, have a good time with their families and colleagues and to get thrills. Therefore Tambovenergo's trade union further intends to conduct its activities in accordance with the principles of social responsibility and partnership," stressed Chairman of the trade union committee of IDGC of Centre - Tambovenergo division Igor Filatyev.