30.05.2014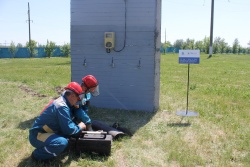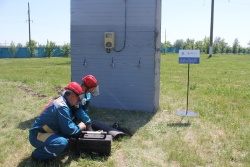 At the training centre in the settlement of Volya of Novousmansky district the final round of professional skills competitions of crews for repair and maintenance of distribution networks of 0.4-10 kV of IDGC of Centre - Voronezhenergo division was held. For the title of the strongest crew the teams of Anninsky, Liskinsky, Podgorensky and Rossoshansky Distribution Zones competed, who showed the best results in the first qualifying round of the competition during the internal review competitions.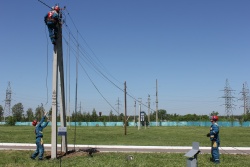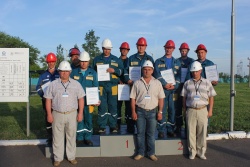 The competitions were held in three stages. In the first round the participating teams had their knowledge tested on existing rules, regulations and standards in the field of electricity. Then they calculated and measured resistance "phase - zero" in the 0.4 kV grid and selected a circuit breaker to protect the line. Replacement of insulated wire of a 0.4 kV overhead line in the span at the intersection with a 10 kV overhead line and measurement of dimensions at the intersection were the third stage of the competitions.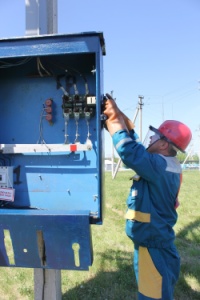 Following the results of the competitions the teams of Podgorensky, Anninsky and Liskinsky Distribution Zones were recognized the best teams.
According to Deputy General Director of IDGC of Centre - Voronezhenergo division director Ivan Kleymenov, the professional skills competitions for power engineers are a sort of the exam of "combat" readiness. "Voronezhenergo has always paid great attention to the organization of work, both in terms of compliance with the technology of the work performance and provision and use of personal protective equipment by personnel, and in terms of training and retraining of employees. Our systematic work in this direction yields results - in 2013 Voronezhenergo had no accidents in the workplace. Today our branch holds a solid second place among 11 branches of IDGC of Centre on production figures. The results are good, but we are not going to stop," stressed Ivan Kleymenov.