27.05.2014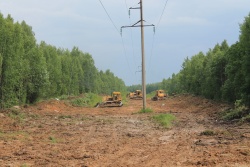 Specialists of Kurskenergo continue work on clearing and expanding ROWs along power lines. This activity is an important part of the repair program of the branch. All activities are performed by power engineers according to a previously approved schedule as soon as possible with receiving necessary permits and with the involvement of the necessary number of personnel and special vehicles.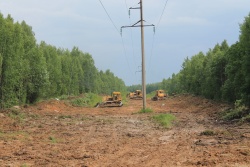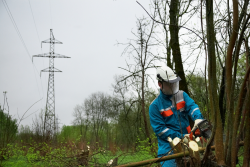 Since the beginning of the year the work on clearing ROWs in an area of over 274 hectares and expansion of ROWs in an area of over 11 hectares has been performed in exclusion zones of power lines of Kurskenergo. By the end of this year in the service area of the branch it is planned to clear 922 hectares and extend 408 hectares of ROWs.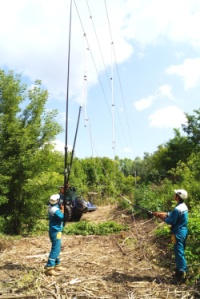 To improve the efficiency and quality of the work, to have better working conditions and minimize negative impact on the environment and the ROW clearing in Kurskenergo is conducted with use of a high-efficient mechanical wood shredder - mulcher. The mulcher provides overall grinding of vegetation into chips, which are subsequently not required to recycle. This reduces the amount of manual labour, increase productivity, significantly extends the area and volume of clearing.
"Clearing and expansion of ROWs along power lines is a necessary measure, which helps minimize the risks of unplanned outages," says Deputy Chief Engineer - Head of Production Assets Management Centre of IDGC of Centre - Kurskenergo division Vyacheslav Istomin. "Before the onset of the autumn-winter period this work brings positive results as expected to help prevent cases of trees falling onto wires even in adverse weather conditions."