27.05.2014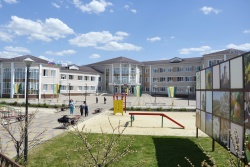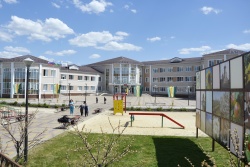 Staff of IDGC of Centre - Tambovenergo division in anticipation of the summer holidays has begun to implement the social project "Energy Safety Week". The project is part of a program to prevent electric injuries at power facilities of IDGC of Centre, involving a large-scale awareness program. As part of it the power engineers organize in schools and summer camps of the Tambov region classes for prevention children's electric injuries (in total more than twenty to be held), spread among children and teachers themed visual aids, place publications and videos in the regional media.
"Energy Safety Week" was opened with a lesson on prevention of electric injuries in Tatanovsky secondary school. This school is one of the new social partners of Tambovenergo. The event was attended by over 40 children, as well as journalists from leading media in the region, who informed on the lesson content to a wider audience.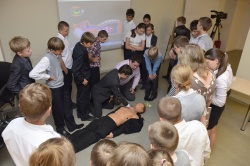 The power engineers told the children about the need for prevention of electric injuries among adolescents and showed them a video telling about the danger of penetrating energy facilities. Then they trained in first aid to the victim from exposure to electric current. A training simulator "George" helped the schoolchildren consolidate their skills into practice.
At the end of the lesson the specialists of Tambovenergo handed visual-information materials to the schoolchildren. Specialized books, colouring books, posters, leaflets, bookmarks and calendars will help the schoolchildren in learning the basic rules of electrical safety.
School Director Olga Illarionova on behalf of the teaching staff thanked the power engineers.
"Thank you very much for the lesson held! I am sure that teachers and parents will also respond to the call to teach children to be careful and cautious when using household appliances during games near power facilities, and will often remind them of simple rules with handling the electric current," stressed the head of the institution.
"Schoolchildren need to know about the dangers of the electric current. And our main task is to protect children from getting electric injuries," stressed Head of Occupational Health and Environmental Safety of Tambovenergo Sergey Babkin. "With this purpose we conduct the electrical classes in city and district schools of the region, which have become already traditional. Close interaction with the faculty of educational institutions and educational work among schoolchildren will prevent electric injuries among children."