05.05.2014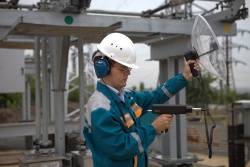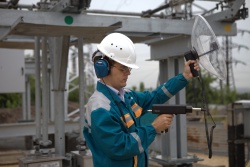 Complex diagnostics of electrical equipment is conducted to identify defects at an early stage and prevent possible electrical outages. During the period of 2013 specialists of the diagnostics service of IDGC of Centre - Lipetskenergo division performed 3,200 tests and measurements of the main equipment of 35-110 kV and thermal monitoring of 123 substations and 64 overhead power lines of 35-110 kV, during that time more than 200 defects were identified and promptly removed, 61 of which were emergency.
Availability of mobile electrical laboratories contributed to confident implementation of the production plan for 2013, IDGC of Centre - Lipetskenergo division has 9 mobile electrotechnical laboratories of domestic production for a wide range of high-voltage and electrical tests and measurements, full equipment of crews of experts of the diagnostics service and with advanced means of testing and measurement, thermal imaging equipment and means of individual protection against electric shock.
"Carrying out the diagnostics of electrical equipment is an indispensable condition for the efficiency and security of the grid complex of IDGC of Centre - Lipetskenergo division, so this work is given special attention to. Test and measurement data, obtained during the work, are the basis for determining the health index of the equipment and planning of the program of overhauls and reconstruction," stressed the head of the diagnostics service Vladimir A. Rossikhin.