05.05.2014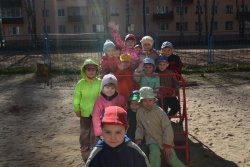 April 24 the team of IDGC of Centre - Tverenergo division took part in a traditional clean-up, organized in regional children's tuberculosis sanatorium # 2.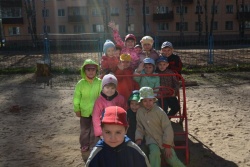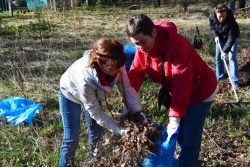 Employees of Tverenergo performed activities for landscaping: collected and removed debris, arranged flowerbeds, planted flowers, tidied curbs, painted fences and benches. During the clean-up young dwellers of the sanatorium, who went for a day walk, also joined the power engineers. They actively helped the power engineers to plant the trees and water them.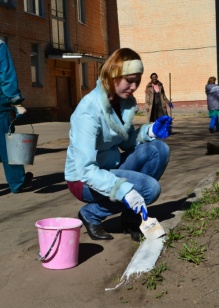 The good tradition – assisting sponsored institutions – has been already for 4 years. It started in 2011, when Tver power engineers planted 60 pines in the premises of the sanatorium. Today seedlings survived, and soon the area of ​​the children's sanatorium will become a pleasure park with clean healthy air.
The sanatorium, which seats 50 people, year-round treats children with broncho-pulmonary diseases at the age of 2-7. Most of them are either left without parental care, or live in socially disadvantaged families.
Tver power engineers do compensatory planting of new seedlings annually. This year IDGC of Centre - Tverenergo division plans to plant about a thousand new trees in the Tver region, and in honour of the 10th anniversary of IDGC of Centre to create an alley of power engineers.