30.04.2014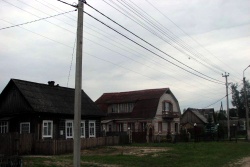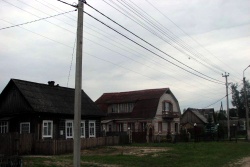 In the first quarter of 2014 IDGC of Centre — Bryanskenergo division received 426 applications for grid connection for a total capacity of 58.96 MW. 225 applications were filed by individuals, their total capacity was 2.08 MW. 201 applications of a total capacity of 56.88 MW came from legal entities.
The company concluded 253 contracts for grid connection of a total capacity of 17.81 MW in the amount of 1.56 million rubles (without VAT). 169 contracts were executed, 72% of which are with individuals. The total connected load was 3.05 MW. Among the largest connected facilities were residential neighbourhoods of OJSC "Complect" and LLC "Forward" in Bryansk, a Bryansk district administration building and a kindergarten in Kletnyansky district, designed for 155 beds. A number of socially important institutions, housing and agribusiness facilities were also connected to networks of Bryanskenergo.
According to Deputy General Director of IDGC of Centre — Bryanskenergo division director Roman Stefanov, Bryanskenergo supports its customers in all phases of applications execution — provides with the necessary documentation, advice on power supply, informs about changes in legislation and other processes occurring in the energy supply area.
Residents of the Bryansk region can learn about the procedure and conditions for rendering Bryanskenergo's services on grid connection at Customer Service Centres of the branch, located at: city of Bryansk, Sovetskaya street, 35; city of Klintsy, Zaitseva alley, 7; city of Pochep, Starodubskaya street, 27. And also by calling the toll-free direct line of power engineers at 8-800-50-50-115 or submitting a request on the company's website at www.mrsk-1.ru.www.mrsk-1.ru .