29.04.2014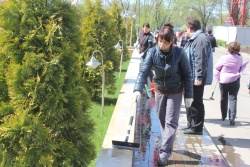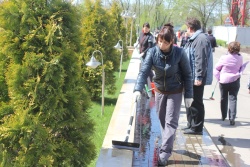 The team of IDGC of Centre - Voronezhenergo division supported the initiative of the Government of the Voronezh region and participated in the Month of beautification of Voronezh and campaign "Single day for planting trees". The activities were held April 25 and 26.
Specialists of the branch cleaned up premises of power facilities and adjacent areas. The clean-up became an important event within the fire safety and energy security of the city and region. The power engineers also made their contribution to the greening of the region, having planted about three thousand seedlings of birch and spruce in Tannery cordon. In total that day the event was attended by 360 Voronezh residents.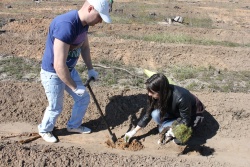 Please, be reminded that during the summer fires in 2010, which destroyed thousands of hectares of forest plantations in the Voronezh region, the most affected area was Tannery cordon that runs along the federal highway M4 and in close proximity to the regional centre. Power engineers of Voronezhenergo together with employees of other companies in the region for four years already have helped restore forest resources. Participation in tree planting activities is a tradition for them and an honourable mission. This spring more than 100 hectares of forest have already been in Tannery cordon.