23.04.2014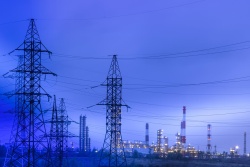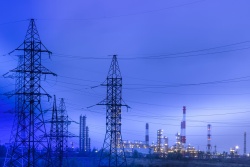 Productive electricity supply to consumers of the Yaroslavl region in 2013 amounted to 6,586 million kWh. This volume is more than last reporting period by 4.1 million kWh. The gain of the productive supply is associated with an increase in the power consumption of the growing number of household electrical appliances in use of households, as well as increased consumption of utilities sector enterprises, small and medium-sized businesses. At the same time the productive supply to a number of large customers in 2013 dropped significantly. In particular, LLC "Baltnefteprovod" reduced consumption by 28% compared with 2012, and OJSC "Autodiesel" – by 26%.
Connection of new customers to the grid of Yarenergo allowed to compensate for the reduction of the "joint operation" (total for the region) productive supply. In 2013 the branch executed more than four thousand contracts for grid connection. Among them – the Yaroslavl industrial park, fed from the new substation "Novoselki" and a factory of OJSC "Syktyvkar Tissue Group" in the settlement of Semibratovo.
The actual value of the relative energy losses in 2013 amounted to 7.24%, which is below the planned amount of losses by 0.11%. Technical losses occurring during the resource transmission, the power engineers reduced by switching off transformers in the modes of small loads and replacing overloaded and underloaded transformers. In addition, the replacement of the old-fashioned "bare" wire for self-supporting insulated wire was performed, which is more reliable and has smaller losses. Implementation of new and modernization of existing metering systems allowed Yarenergo to reduce losses not related to the process of transmission of electrical energy. In particular, to date, 100% of apartment houses, connected to the grid of Yarenergo (in total about 3 thousand points of delivery), were transferred to settlements with common apartment house metering devices.
Also in 2013 4 million kWh of non-contracted and 15 million kWh of unmetered consumption were revealed.
In general, the positive effect of the implementation of measures to reduce electricity losses in 2013 amounted to more than 32 million kWh.