22.04.2014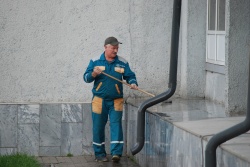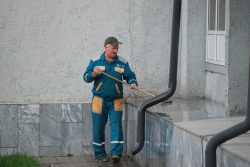 April 18 staff of IDGC of Centre - Kurskenergo division organized a "sanitary Friday". Equipped with brooms, rakes, and stretchers, the power engineers started cleaning up substations and production sites of Distribution Zones. Over a thousand employees of the branch took part in the big cleaning.
The result of several hours was renewed facades of buildings and structures, fences refreshed, whitewashed and dug around trees and curbs. At this the entire litter and last year's leaves were taken to the landfill.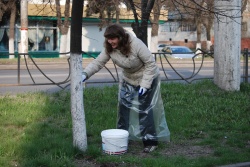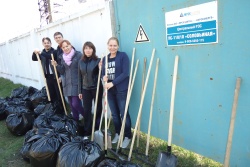 "Clean-ups are a tribute to the good old traditions laid down by previous generations of Kursk power engineers," stressed Acting Deputy General Director of IDGC of Centre - Kurskenergo division director Alexander Rudnevsky. "Since the foundation of Kurskenergo its staff constantly keeps order in the territories of production sites and power facilities, thereby contributing to the beautification of the Kursk region."
This work will continue in the future. So, in the coming days Kurskenergo's specialist will take part in the action of IDGC of Centre "Let's save the energy of the forest", in which they plan to plant a few hundred seedlings in premises of Distribution Zones, substations, of cultural monuments located in the region.