08.04.2014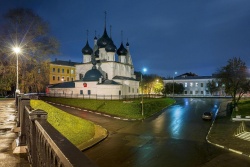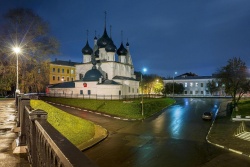 IDGC of Centre - Yarenergo division summed up the implementation of the program "Restoration and development of outdoor lighting in 2013". The branch of "Yarenergo", Department of Energy and Tariff Regulation of the Government of the Yaroslavl region, as well as heads of municipalities and authorities of rural settlements of the region participated in its formation. Implementation was carried out by Yarenergo, in some cases involving contractors.
In 2013 under this program 476 lighting fixtures, 182 new poles, and about 38 km of wire of various brands were installed. Work was carried out in Danilovsky, Lyubimsky, Nekrasovsky, Pervomaysky, Borisoglebsky, Gavrilov-Yamsky, Nekouzsky and Poshehonsky districts.
Equipment used meets all modern standards and energy efficiency requirements. The lighting fixtures have sodium lamps, which, compared to its predecessors - mercury lamps and incandescent lamps, - provide the necessary level of illumination at lower energy consumption. The strength reserve of reinforced concrete poles is higher than wood. Self-supporting insulated wire, which the power engineers used in most cases, increases the reliability of equipment during bad weather conditions.
In addition, the branch installed 77 metering and control boxes for outdoor lighting. With their help, the lighting level is adjusted on schedule, remote control over the status of the grid is provided, and power consumption is metered. Application of street lighting control boxes can significantly reduce the costs of local governments to pay for electrical energy consumed by lighting fixtures.
Last year Yarenergo implemented two major projects on the outdoor lighting. Both are in the city of Danilov. For the 95th Anniversary of Kazan Cathedral the power engineers mounted its decorative lighting: eight 18 meters poles with three spotlights of 400 watts and 700 watts were installed. Light fluxes were distributed so that the best way to emphasize the external decoration of the cathedral. Not to disturb the general panorama of the temple, the power engineers used multi-faceted poles with laid underground wires. Four additional lighting points are located on the parking lot adjacent to the temple. The other project was a pilot operation of the new system of "smart" lighting. At all lighting points within one street individual control units were installed, allowing to adjust the power and check the integrity of the lamp. As a result, the monthly energy consumption on the project fell by almost a third.