04.04.2014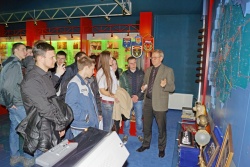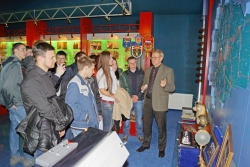 IDGC of Centre - Kurskenergo division conducts among students in higher and secondary specialized educational institutions, schools and vocational schools of the Kursk region vocational guidance work, which aims to promote the electric power industry, to help the younger generation in choosing a future profession. In so doing, specialists of the branch organize regular excursions of students of educational institutions to facilities of the company, during which the younger generation is introduced to the power grid of the Kursk region, its history and present activities of Kurskenergo, are told about the role of energy in economic development of the region. Every year energy facilities of the branch are visited by more than 700 students and teachers.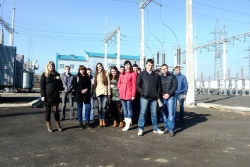 This work is continuing in the current year. Since the beginning of the year more than 100 students of the chair "Power Supply" in Southwestern State University and the department "Power Supply" of Kursk railway technical school visited the Grid Control Centre of Kurskenergo, substations of the branch, and the Museum of Energy of the Kursk region.
An excursion to the substation 110 kV "Boiler's" raised great interest among young people, which after reconstruction became one of the most important and the most advanced feeding centres of Kursk. They saw firsthand the familiar to them up to that point only in theory automated power facility, which is controlled practically with no human intervention.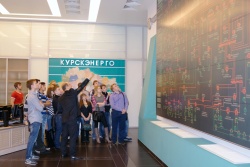 A visit to the Grid Control Centre was also full of information where future power engineers got acquainted with the work of operating personnel of Kurskenergo and modern management of the power grid infrastructure.
"For students it is not simply an introduction to the history of the origin and development of the power system of their native land and its contemporary reality, it is a kind of immersion in their future profession," considers the head of the department "Power Supply" of Kursk railway technical school Galina Avdeeva.
"These activities help young people to practice the basics of electricity. As a result, it contributes to their more rapid professional development, attracting industry promising young staff," stresses the head of Human Resources of IDGC of Centre - Kurskenergo division Gennady Demekhin.
Until the end of this year Kurskenergo will open doors for more than 500 students of educational institutions of the city of Kursk and the Kursk region, with which the power industry has had long-term cooperation.