02.04.2014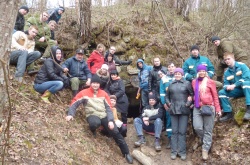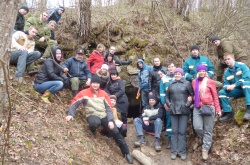 In the framework of work of the Youth Council IDGC of Centre - Tverenergo division organized for its employees and their families a visit to the quarry of Staritsa. This event was supported by the primary trade union organization. The visit to caves of Staritsky district was under the guidance of an experienced caver - Chairman of the Youth Council, deputy chief engineer for operations - chief of the Grid Control Centre Vladislav Ostrik.
During the excursion, participants discovered many interesting facts. Exploring the caves, the power engineers learned about the history of their origin, production of limestone and unique white stone – "marble of Staritsa" in the quarries.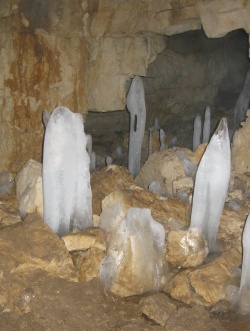 Luybov Mamaeva, an electrician of relay protection and automation in Rzhevsky production site notes: "For me it was a discovery that thanks largely to Staritsky quarries appeared the expression "Russia of white stone". Through this expedition, we were able to visit an unusual place in our region, to join the history of our region and, of course, to feel as a single team."
After the tour the participants held a game "Find the Alligator", the aim of which is orientation in caves on their own. During the exploration of the caves the power engineers met with phenomena such as stalactites and stalagmites, as well as they were able to get acquainted with the local inhabitants – bats.
According to Chairman of the Youth Council Vladislav Ostrik, such activities under the program of the youth policy – it is a good tradition of corporate unity of Tver power engineers, a possibility for communicating of employees and their families in an informal setting.