21.03.2014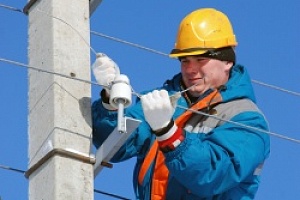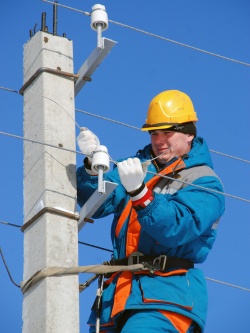 IDGC of Centre - Tambovenergo division in sufficient time in advance is preparing for spring floods. Specialists of the company strengthen control over the condition of power lines, substations, buildings and structures in the area of possible flooding. For efficient organization of the work Tambovenergo formed its flood commission, defined lists of facilities that are in high-risk areas during the period of high water (163 overhead lines and 24 substations). The management of the branch approved mandatory and optional activities to ensure reliable operation of the power grid facilities in the flood period, designated deadlines and persons responsible for them.
In accordance with the comprehensive plan of preparation for floods, as soon as possible the power engineers will ensure availability of emergency stock of materials and equipment, backup power supply sources, mobile pumps, water-borne vehicles, special machinery and mechanisms, operating and reserve channels for communication and notification. Staff of Tambovenergo checks transitions of overhead power lines across the river. In the floodplains at poles, subject to flooding and erosion, recording maximum water level gages will be upgraded or additionally installed, and protection of poles against ice drifts will be checked.
The specialists of the branch will also think in advance of delivery arrangement to possible flood areas of vehicles, materials and equipment in the event of liquidation of possible damage to the equipment of substations and overhead lines.
Tambovenergo is closely monitoring the flood situation in the region. For timely forecasts the power engineers established effective interaction with the Hydrometeorological Service, local authorities and the Russian Ministry of Emergency Situations in the Tambov region. At the moment, the level of humidity and the snow depth in the region are in the normal range, and hence flood threat is low.
"Experience from previous years shows that the timely implementation of organizational and technical measures to prepare for floods ensures reliable operation of power grid facilities in the specified period, allows to avoid outages of power lines and substation equipment, to keep the equipment in good condition," stressed Deputy Director for Technical Issues – Chief Engineer of IDGC of Centre - Tambovenergo division Igor Polyakov.