14.03.2014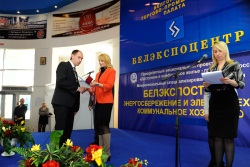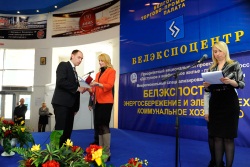 For three days the exposition of IDGC of Centre - Belgorodenergo division at a special exhibition in the Belexpocentre was visited by more than a thousand and half people, more than a hundred there made requests for connection to the grid of their homes, signed contracts for the installation or replacement of meters and got advice on various power supply issues.
Belgorodenergo at the XI Interregional Exhibition "Energy Conservation and Electrical Engineering. Utilities" organized work of a travelling Customer Service Centre. To save time of citizens and simplify solving issues of their concern, power engineers directly at the exhibition took 16 applications for the installation and replacement of meters, 42 — to connect households to the grid and about 50 people were consulted on various power supply issues. Following the exhibition the booth of the company was awarded a medal of the Belgorod Chamber of Commerce for the best exposition.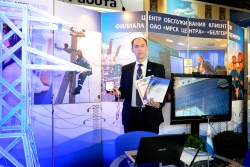 "I saw an ad about the travelling Customer Service Centre and decided to visit the exhibition to connect to the grid," clarified a resident of the city of Belgorod Pavel Suchkov. "A request was processed for just a few minutes, and in addition I received expert advice on my next steps." Services for the installation and replacement of metering devices the company offers "turnkey" — from choosing an appropriate meter model to its subsequent installation, verification and sealing. Many visitors before entering into a contract consulted with experts on the subject of compliance with legal requirements for energy resources metering in private houses and apartment buildings and benefits of installing advanced metering devices. There one could choose a meter model of high accuracy class.
"At the exhibition I found out for myself all the questions that I had not had the time for," stressed a resident of the city of Belgorod Vitaly Vendin, who stopped at the booth of Belgorodenergo to learn about capabilities of new meters. "I did not plan any replacement, but now decided to take this opportunity to conclude a contract for the meter replacement."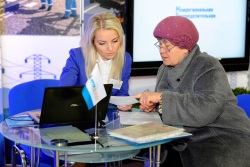 Residents of Belgorod, who had not managed to resolve their issues at the exhibition, power engineers wait in stationary Customer Service Centres geographically located in each district of the region. Annually Customer Service Centres are visited by 70 thousand people of the region.