12.03.2014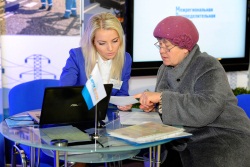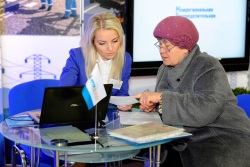 Today at the Belexpocentre within the XI Inter-regional Exhibition "Energy Conservation and Electrical Engineering. Utilities" a travelling Customer Service Centre of IDGC of Centre - Belgorodenergo division opened.
Within two days, March 12 and 13, from 10 am to 6 pm in the booth of Belgorodenergo visitors will be able to conclude a contract for the installation or replacement of a metering device, to apply for their household connection to the electricity grid and receive the comprehensive support service for the grid connection procedures. In addition, there may have consultations on the application of energy-saving technologies in the home or in the workplace.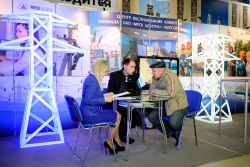 The company offers services for the installation and replacement of a metering device as "turnkey" — from choosing an appropriate meter model to its subsequent installation, verification and sealing. The exhibition displays several kinds of electronic metering equipment differing with high accuracy and long service life. The company's specialists can advise in detail for compliance with legal requirements for energy resources metering in private houses and apartment buildings and benefits of installing advanced metering devices.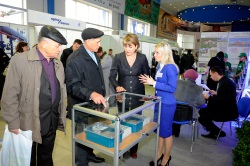 The travelling Customer Service Centre is a qualitatively new, non-standard way of working with consumers. According to power engineers, it allows to save time and simplify solving issues of citizens' concern. Such events in the company are held regularly — particularly in individual construction residential districts, where the demand for grid connection is usually maximum. Overall, in the Belgorod region there are 25 Customer Service Centres that annually receive up to 70,000 residents of the region.