04.03.2014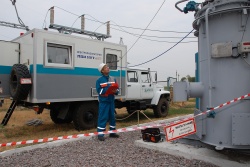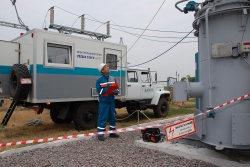 IDGC of Centre - Tambovenergo division summed up the activities in the field of occupational safety and ensuring workplace safety in 2013. All scheduled events for this period were fully implemented. A total of more than 24 million rubles were spent on this purpose.
Much attention in the past year, as before, was given to providing the branch's workers with protective clothing, footwear, electrical protection means. 855 employees of Tambovenergo were provided with heat-resistant winter and summer suits. 118 crews of Distribution Zones had at their disposal kits for portable earthing KSHZ-0.4 kV and KSHZ-10 kV providing personnel safety while performing electrical maintenance.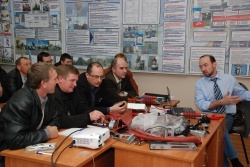 During 2013 the branch implemented a set of technical measures aimed at preventing injury to third parties. So, for new construction and reconstruction of 6-10 kV overhead lines in densely populated areas and parklands specialists of Tambovenergo used fault protected self-supporting insulated wire (SIW). In total, this wire was installed at 12 facilities, moreover, bare wire on sections of 0.4 kV lines was replaced with SIW, which pass through premises of schools in the region.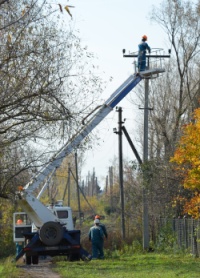 A perimeter alarm system of nine 35-110 kV substations was reconstructed, at 36 substations additional barriers "Razor" were installed. At other two power facilities fencing was reconstructed. Near located in the service area of Tambovenergo public places and children's institutions, on the waterfront and fishing areas additional information signs and posters were placed warning people about the danger of electric shock.
During the year, the branch's specialists regularly checked the condition of doors, locks, fences, guards, grounding devices, equipment name tags. All identified remarks were made in the evaluation reports and eliminated as soon as possible.
"Ensuring the safety of our employees and all third parties, who may be in the vicinity of power facilities, is one of the priorities of the branch. And measures to prevent injuries are its important part. That is why Tambovenergo traditionally pays the most serious attention to them," stressed the head of production control and safety of the branch Sergey Simon.