28.02.2014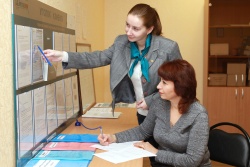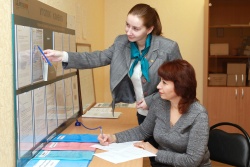 In 2013 IDGC of Centre - Yarenergo division processed 9,972 requests of consumers wishing to take advantage of value-added services. As a result of consultations the branch received 5529 applications for the provision of this or that service. In comparison with the previous reporting period, the annual revenues from the sale of value-added services of the branch increased by 17 percent and amounted to 37.8 million rubles. The proceeds from this activity will be spent on the modernization of equipment and development of the electric grid complex of the Yaroslavl region.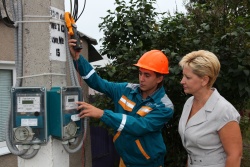 The most popular value-added service of the branch for several years remains the installation and replacement of metering devices. In 2013 Yarenergo concluded 3,569 relevant agreements. The popularity of this service can be explained both with the Russian legislation concerning the use of modern, accurate metering devices and people's energy-saving awareness building: that is the poor state of metering devices results in business losses, and therefore overpayment for energy resources.
The power engineers note an increase in demand for the service to support grid connection to networks. 1,205 customers entrusted the work related to the competence of the applicant in this procedure to specialists. And the number of consumers is growing, who have applied for the service of operational and technical management, maintenance and repair of electrical networks. Customers here, as a rule, are authorities of settlements and owners of power facilities that seek to have their power grid facilities properly maintained, providing high quality and continuity of energy supply, reduction of technical losses.
The list of value-added services of Yarenergo also includes maintenance and development of outdoor lighting networks, testing and diagnostics of electrical equipment, providing technical resources of IDGC of Centre, reconstruction of power grid facilities of the branch in the interests of the customer, etc.
The demand for value-added services of the branch is due, above all, to the quality of services provided. All work is done by technically skilled professionals – employees of the company, who daily maintain electrical networks of practically the entire Yaroslavl region. In addition, customers are attracted with competitive prices, ease of order making and active public awareness efforts in this area.