05.02.2014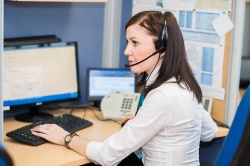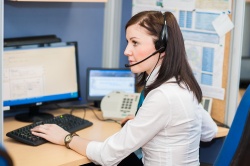 IDGC of Centre – Belgorodenergo division moves to a new call number for consumers. From late January to consult on electricity supply issues in the Belgorod region please call 1350.
The previous call service with the single reference number 115, according to the order of the Ministry of Communications of Russia from 20.11.2013 № 360, is now to advise citizens on how to receive state and municipal services in electronic form.
Switching to the new call number 1350 will be phased in over a period of time. Currently dialing is available to subscribers of the Belgorod branch of OJSC "Rostelecom". For cellular subscribers the option will be implemented during February – March 2014.
Given that the number 115 has been used for 10 years by the region's inhabitants to obtain reference information on electricity supply and outages, the number will be in operation until April 25.
Please note that all calls of consumers on electricity supply issues around the clock are received and processed by the special Contact Centre. The full federal single straight line of power engineers at 8800-50-50-115 will continue operating in 11 regions of the service area of IDGC of Centre until the final transition to the short number 1350.