19.09.2013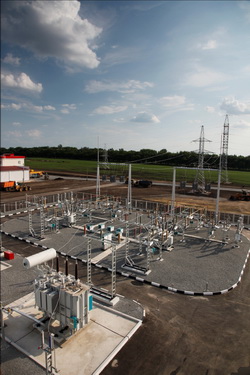 IDGC of Centre — Belgorodenergo division has begun checking the readiness of the electric grid complex of the region for the autumn — winter 2013-2014 operation period. Special Commissions will evaluate measures aimed at reducing the failure rate in the grid, execution of the repair program, completing an emergency reserve of equipment and materials, readiness of mobile crews and special vehicles for the winter.
Analysis of the causes of unplanned outages during peak periods shows that most often, in 60% of the cases, the failure of equipment occurs that is used for more than 25 years. Therefore, the main focus in preparation for the winter is on planned maintenance and reconstruction of grid facilities, high-quality diagnostics, as well as activities aimed at reducing the failure rate in the grid.
According to the current data the repair program has been performed by Belgorod power engineers at more than 90%. The work is running strictly in accordance with the schedule. In total 2023 km of power lines, 110 high-voltage and 533 transformer substations will be repaired, 1019 hectares of ROWs along lines have been cleared and expanded. More than 220 million rubles have been spent on it.
About 400 km of power lines of all voltage classes passing through the territory of 30 settlements in the region are being comprehensively modernized. This, in particular, is the grid complex in the villages of Nikolskoye, Bykovka, Rogovatoye, Butovo, Dmitrievka, Shelaevo etc. In monetary terms, this would amount to about 700 million rubles.
In the framework of the internal technical control specialists have checked power supply circuits, identified and eliminated «bottlenecks» that could affect the operation through the autumn — winter period.
43 first responding mobile crews, eight mobile crews and all maintenance personnel of Belgorodenergo will respond quickly to technological disturbances, provided with internal operational communication, necessary equipment, materials and special vehicles.
For the fastest performance of restoration operations an emergency supply of equipment and materials has been formed. The power supply in case of power failure for socially important facilities and sparsely populated areas will be provided by 20 independent power supply sources at more than 30 kW each.
Interaction with adjacent structures to eliminate process disruptions in the grid complex was worked out during a special training in conjunction with the Department of the Russian Ministry of Emergency Situations of the Belgorod region, Belgorod Transmission Control Centre of SO UES, and municipal authorities of the region.
All planned technical and organizational measures to prepare for the winter will be completed by early October.