02.07.2013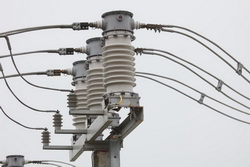 For five months of 2013, 293 facilities with a total capacity of 9.38 MW have been connected to the grids of IDGC of Centre — Bryanskenergo division. This is 4.49 MW more than the same period in 2012.
Since the beginning of the year the branch signed 512 contracts for grid connection for a total capacity of 63.79 MW. This is 182 contracts more than the same period last year.
The significant increase in the grid connection, according to experts of the branch, is due to the rapid development of small and medium businesses in the region, the growth of individual housing construction and other large commercial, industrial, agricultural and social facilities.
Of the total number of the connected facilities the biggest part, namely 149, refer to facilities of individual housing construction. The most important industrial and agricultural facilities, the grid connection to electric networks of which were implemented this year, are a refrigeration and storage complex of «Putina» LLC in Karachevsky district, a potato storage farm «Progress» in Klimovsky district. In Trubchevsky district six breeding sites of poultry breeders of «Bryansk broiler» LLC of APC «Miratorg» were connected, it is planned that each site will be produce more than 80 million eggs per year.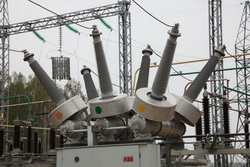 To implement measures for grid connection of the given large facilities 10-0.4 kV networks, eight transformer substations were constructed, 5 disconnectors, 2 dual feed reclosers with recloser switch control via a GSM channel were installed, and relay protection and automation systems for line bays were adjusted.
This year it is also planned to connect to Bryanskenergo's networks facilities of «Bryansk Meat Company» LLC of APC «Miratorg» with a total capacity of 1.8 MW. These are 2 farms, each for 3,000 heads of cattle with pastures, in Kletnyansky and Dubrovsky districts.