14.06.2013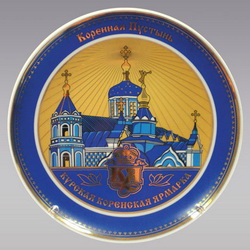 IDGC of Centre to take part in the XIII Interregional Universal Wholesale and Retail Kursk Korensk Fair, which is traditionally held in the town of Freedom in Zolotukhinsky district of the Kursk region. The company will present the Kursk branch at the exhibition.
For three days, at the site of the Kursk Korensk Fair representatives of the business environment of regions of Russia and CIS countries will be provided an opportunity to give presentations and hold talks, to share experiences, to enter into new agreements and contracts. During the event, participants can introduce guests of the fair with manufactured goods and provided services, achievements and innovative development.
IDGC of Centre — Kurskenergo for the eighth year is participating in the fair. For power engineers the large-scale exhibition is not only an image event. At the company's booth Kurskenergo's specialists will present the main activities, provided additional services, talk about the possibilities and procedure of grid connection to networks of Kurskenergo, and conduct profession orientation work. This year Kurskenergo will introduce a new retail area of its activity as an electricity supplier of last resort in the Kursk region.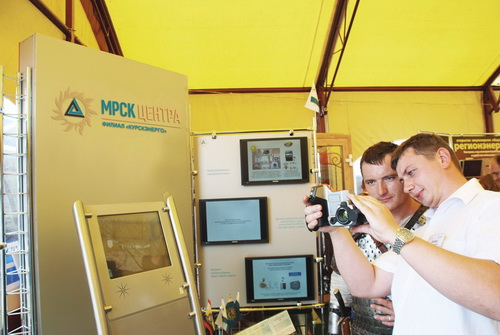 It is planned that the main exposition of the branch will be located in the centre of the fairground, in the pavilion «Regions of the Central Federal District», supervised by the Housing and Energy Committee of the Kursk region. Near it there will be an on-site Customer Service Centre (CSC) of the branch equipped with everything necessary for autonomous operation, where consumers will be able to get advice on issues of grid connection and payments for electricity, to conclude a contract for a wide range of services provided by Kurskenergo, including the installation or replacement of a metering device.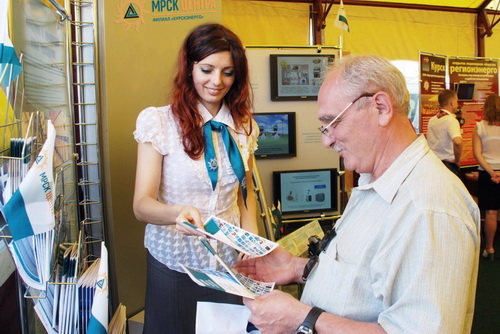 «Kursk Korensk Fair for us is a great opportunity to showcase all the activities of the branch. By using this site, we can tell the Kursk region residents and guests about 55 years of glorious history of the Kursk power system, communicate directly with our customers, listen to their wishes and tell them about used innovative developments, new services of the company,» stressed Deputy General Director of IDGC of Centre — Kurskenergo division director A. V. Pilyugin.
For information: XIII Interregional Universal Wholesale and Retail Kursk Korensk Fair is the hallmark of the region. Fair-2013 will be held from 04 to 07 of July at the walls of the ancient monastery of Aboriginal wasteland. The participation of about 1,500 businesses from Russia, Belarus, Moldova, the Ukraine's regions, the Autonomous Republic of Crimea, Serbia, Abkhazia, Kazakhstan, Poland, Bulgaria, China, France, Italy, Spain, Montenegro, Serbia and Vietnam is expected. The business part of the fair in 2013 will focus on the second Middle Russian Economic Forum dedicated to the expansion of the domestic market of regions.