11.06.2013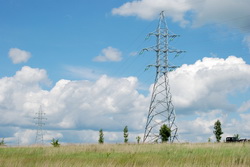 Specialists of IDGC of Centre — Kurskenergo division have completed the reconstruction of a six-kilometre section of the 110 kV overhead power line «Teploenergotsentral (CHP) −1 — Garden». CHP-1 of Kursk supplies power through the overhead line to 110 kV outdoor switchgear of the 330 kV substation «Garden», which distributes power to major substations of the regional centre.
The total length of the line is more than 18 km. The ROW «CHP-1 — Garden» crosses 17 highways, a 330 kV overhead line, six 35 kV lines, a gas pipeline, a railway line, tram tracks, contact trolleybus and tram networks, as well as two water reservoirs. For each intersection a separate project was developed, and staff was working out their actions at the training centre.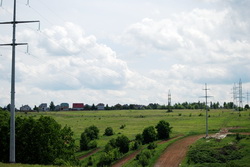 More than 26 million rubles were spent on the reconstruction of a six-kilometre section of the overhead line in accordance with the investment program of Kurskenergo. In the reconstruction modern materials were used. All metal structures of the poles are protected from corrosion by hot galvanizing. High-frequency dampers were installed to protect the wiring and ground wires from vibration.