30.05.2013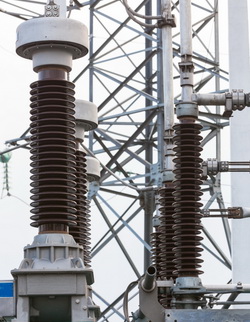 By the end of 2013 IDGC of Centre — Kurskenergo division plans to perform a comprehensive renovation of 22 substations of 35-110 kV. The largest amount of work is provided for the substations «Reeds», «Kilikino», «Lachinovo», «Raskhovets» and «Tyetkino». At these sites current repair of 32 power transformers of 110-35 kV will be performed, more than 250 oil circuit breakers of 110-10kV and about 190 disconnectors will be overhauled.
The 110/35/10 kV substation «Kilikino» is one of the first, at which the comprehensive repair work has started in the current year. There its obsolete and outdated battery has already been replaced for a modern complex of automatic control of operating current, cleaning, sealing, adjustment and repair of individual units and components is under way with the elimination of defects that occurred during operation. The reliability and quality of power supply of Dmitrievsky district of the Kursk region depends on this substation. The repair of the substation will be completed in June.
The substation «Reeds» provides electricity to the settlements of Bukreevka, Bristle, Kamenka, Nozdrachevo, as well as the Central Black Earth machine-testing station. In carrying out complex repairs at the substation heating of tanks of 35kV oil circuit breakers will be repaired, bus bridges of 10 and 35 kV of transformer T1 will be reconstructed, dispatching names of the equipment will be put that comply with IDGC of Centre's Standard.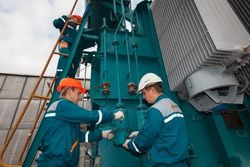 «The repair work at all the substations is being performed strictly according to the approved work plans, governed by the requirements of technical standards and aimed at improving the reliability of electrical networks,» says Deputy Chief Engineer — Head of high-voltage grids Office of IDGC of Centre — Kurskenergo division Sergey Skornyakov . «We consistently replace old obsolete equipment with new to ensure uninterrupted power supply to consumers in the 2013-2014 autumn-winter operation period.»