21.05.2013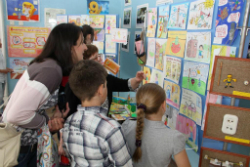 In Yaroslavl, in the Centre of patriotic education, an awarding ceremony for winners of the children's art contest on the theme of electrical safety was held, organized by IDGC of Centre — Yarenergo division and the Department of Education of the Yaroslavl region.
To congratulate the children on prize places on the stage there were managers of the branch of the distribution company, the Department of Energy and tariff regulation and the Department of Education, Regional Office of EMERCOM and City Power Grids.
The event was held for the purpose of providing child culture of safe handling power appliances and responsible behaviour near power facilities. More than 450 contestants from schools, houses of creativity and institutions of further education Yaroslavl region presented their works. The children wrote poetry, instructive stories and tales. They did colourful illustrations, collages, posters, and even entire layouts, explaining what to do in order not to suffer from the electric current. Young filmmakers shot training videos, and future computer scientists prepared high-impact presentations and brochures in modern electronic formats. All the works of young creators could be seen at the event — in the lobby a real exhibition of children's art was organized.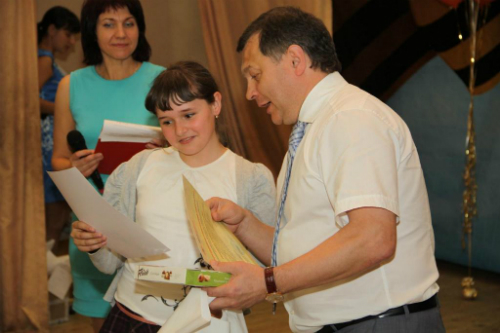 When choosing the best works both originality of design, and technology and performance were evaluated, but the main criterion was exploring the topic and understanding the basics of handling electricity. The jury selected the winners from different age groups: 7 — 10 years old, 11 — 14 years old, 15 — 18 years old, in three categories: artistic and visual, verbal, and computer work. At the awarding ceremony, they received gifts and certificates signed by the director of Yarenergo Igor Solonikov and director of the Department of Education Mikhail Gruzdev. Separately, teachers were marked, who prepared the children for the contest.
All the participants demonstrated a good knowledge of the rules of electrical safety, and each work was worth attention. «The children not only showed a very good knowledge of the rules of electrical safety, they surprised with their imagination. We are very glad that the topic stirred their keen interest. For us it is the most important thing,» stressed the head of Public Relations of Yarenergo Svetlana Poselskaya.
The organizers promise: the contest will be back next year with new projects and ideas.