15.05.2013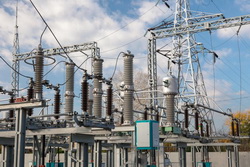 IDGC of Centre — Tambovenergo division has checked the readiness for the coming summer fire dangerous season. Experts of Tambovenergo are ready to provide reliable power supply at a time when the air temperature increases the risk of developing fires.
In preparation for the fire dangerous season the power company held joint drills and exercises to test the interaction while eliminating emergency situations with the threat of power outages with the participation of the executive power authorities, a territorial unit of Russian Ministry of Emergency Situations and local governments.
To ensure the efficiency of work in case of fire, the power company has inspected and elaborated schemes of communication and informing fire departments and Emergency services, local authorities, and territorial forestry enterprises.
Special attention in preparation for the fire season is paid to the condition of outdoor and indoor switchgear, storage of oil and petroleum products, ancillary, service and temporary buildings, workshops, as well as substations and overhead lines in protected zones of power lines. The facilities have been checked for their equipping with fire extinguishing agents.
In addition, the specialists of the branch took a range of fire safety measures for the protection of forests against fire in the protected zones of power lines. Throughout the dangerous season extraordinary examinations will be organized in sections of overhead lines. The facilities will be strictly inspected for storage of timber and lumber, haystacks and fuel.
Agricultural producers, whose territory overhead lines pass through, have received a notice of compliance with the rules of protection of electrical networks over 1000 V and the responsibility for the fire fighting state of ROWs along overhead lines.
«Often, a fire, including a fire with a possible threat to the reliability of power supply, is a result of elementary negligence and carelessness of citizens in dealing with the fire. In connection with this the power engineers recommend people to exercise caution to prevent the occurrence of accidents, be vigilant and responsible at occurrence of a threat of fire,» stressed Deputy Director for Technical Issues — Chief Engineer of IDGC of Centre — Tambovenergo division Igor Polyakov.
Tambovenergo expects that the implementation of a set of fire prevention activities will reduce the risk of fires at power facilities and will further secure reliable and uninterrupted power supply to consumers.