07.05.2013
Department of Social Security of Valuisky district of the Belgorod region thanked Valuisky Distribution Zone of IDGC of Centre — Belgorodenrego division for active participation in the implementation of the project «Support to the successful socialization and self-fulfillment of orphans and children left without parental care».
The project involves not only the timely provision of housing for all orphans and children left without parental care who are in need of it, but also having practical preventive conversations with them that promote early adaptation and acquisition of life skills.
Since 2009, according to the Governor's order, orphans are provided only with new housing. For three years from 2010 to 2012, in Valuisky district 57 apartments were commissioned and connected to the grid. In 2010 Valuisky Distribution Zone supplied electricity to 24 apartments in new blocks in Park street, in 2011 — 20 apartments in Locomotive street, in 2012 — 13 apartments in Spring and Locomotive street.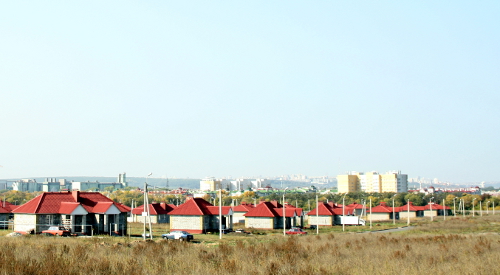 Not less scope of work under the program to provide housing for orphans has been performed in other districts of the region. In the settlement of Razumnoye, for example, last year power was provided to 24 apartments, in the village of Striguny of Borisovsky district — to 5 semi-detached houses. Twenty homes were connected to networks in Stary Oskolsky district, and two houses in Krasnoyaruzhsky and Krasnensky districts. In the entire region Belgorodenergo in 2012 provided the power supply to 56 new buildings for orphans, having constructed 1 km of power lines for this purpose.
However, young people, long-term residents in boarding schools, are often not adapted to the independent management of the household. Training sessions are held for them to teach the newly populated residents to handle individual electricity metering devices, as well as household electrical appliances. Practical skills learned at these sessions, will be useful for the young people in the future daily life and will save them from dangers associated with improper handling of electricity.