26.03.2013
One of the most important areas of the customer-centric policy of IDGC of Centre — Kostromaenergo division is grid connection of new consumers to the electricity networks. In the region both housing development complexes, and individual homes, as well as facilities of organizations are connected to the grid, which are just beginning to develop the production and release of their products. Last year, Kostroma branch of IDGC of Centre concluded over 4 thousand contracts for grid connection.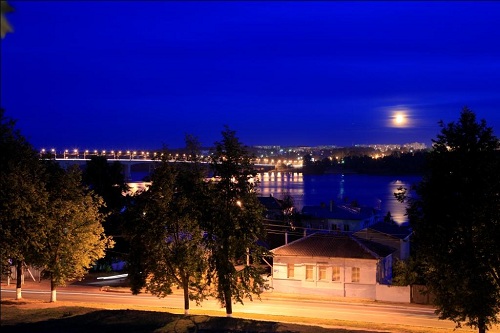 In 2012 the branch connected 2914 customers to the grid. Capital expenditures amounted to about 360 million rubles. Principal applicants are residents of the Kostroma region — contracts with this group of consumers account for 67% of the total amount. For just 12 months of last year, the specialists of the branch accepted 4469 applications for grid connection to Kostromaenergo's networks, which is 3.6% more than in 2011.
Over the past year Kostroma power engineers of IDGC of Centre connected to the branch's networks such large facilities as a drinking water bottling plant of LLC «Kostroma spring», a socket shop of CJSC «Plant Nevohim», a sports complex of ME «Customer service», a water bottling plant of LLC «Svetloyar», a production base of CJSC Polymerstroyservis. The power enginers also installed lighting of a base of branch of OJSC «Concern Rosenergoatom» «Administration of the nuclear power plant being constructed in Kostroma».
In addition, there was a lot of work on grid connection of social facilities. Last year, the branch provided electricity to a dental laboratory of State health care institution «Kostroma Regional Dental Clinic», House of Children's Creativity of Krasnoselsky district, a rescue station of «Rescue service, provision of civil defense and protection in emergency situations», a post office in the settlement of Nikolo-Poloma, a museum of MCA «Historical and Cultural Museum after the Biryukovs» and other facilities.
«The positive dynamics in the development of grid connection as an activity is due to an increase in the number of applicants. This is directly related to the implementation of government programs to build housing for professionals working in rural areas, relocation of old and dilapidated housing, and state co-financing of housing construction. Of course, we are on the side of our customers. As for us — it is new customers, and for the region — new jobs, budget revenue,» says the head of grid connection Office of Kostromaenergo Yury Gorikhin.