21.03.2013
IDGC of Centre — Tambovenergo division has completed lighting work of a new Michael the Archangel church in the settlement of Satinka in Sampursky district of the Tambov region.
For this project specialists of the company performed grid connection of the facility with allocated power of 15 kW, which enabled power supply of lighting and domestic appliances in the premises of the church and the parish house for administrative-and-household purposes.
Satinka is the municipality center of Sampursky district. The construction of the church began in late 2009 and was conducted by the architectural design, which incorporated the features of the destroyed after the October Revolution of 1917 five-domed temple built in the XIX century.
Specialists of Tambovenergo developed specifications for grid connection of the church. To create a power supply circuit the team of Sampursky Distribution Zone of the branch pulled there about 150 metres of a cable line, and in the main switchboard of the building they installed relay protection and advanced metering devices.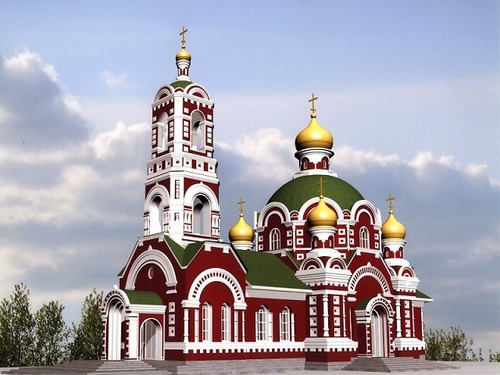 «The new Michael the Archangel Church now adorns the main square of Satinka. Gilded domes and main cross were put twenty metres high. Now local believers to commit Orthodox ceremonies no longer have to travel to a neighbouring village,» stressed the head of Sampurskogo Distribution Zone of IDGC of Centre — Tambovenergo division Victor Chizh.
The construction of the new church is an event significant not only for Satinka, but for the whole Tambov region. Tambov power engineers, on their part, are always willing to contribute to the revival of spirituality in the region.