18.03.2013
A short-term training of masters of the Substations Service of high-voltage grid Office was held in the Training Centre of operating personnel of IDGC of Centre — Kurskenergo division.
The power engineers were learning a device to test high-voltage switches (PKV/M7) of domestic production. It is built on integrated electronic components and designed to determine the condition of high voltage circuit breakers, isolating switches and short-circuiting switches. The device is equipped with a power switch to control both AC and DC switches. In terms of features it alone will replace three instruments that masters use in everyday work.
After studying theoretical issues the masters of the Substations Service under the supervision of experienced mentors practiced operation algorithms with the new device.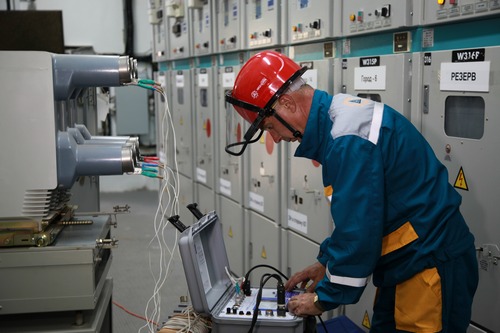 At present, all sites of the Substations Service of high-voltage grid Office of Kurskenergo have this modern device. It is planned to purchase more in order to perform measurements on high-voltage switches by two crews at a time.
«The use of modern test equipment by the branch's staff increases accuracy and reduces time to determine the technical condition of electrical equipment, and decreases repair costs,» says the head of high-voltage grid Office Sergey Skornyakov."