15.03.2013
In 2012, revenues from sale of additional services of IDGC of Centre — Yarenergo division was 32.2 million rubles. This amount exceeded the 2011 figure by 20%. The proceeds from the additional services the company will allocate for modernization of equipment and development of the electric grid of the Yaroslavl region.
Of more than 90,000 customer requests received by the branch in the past year, one in ten was connected with the provision of additional services of the branch. One of the most demanded service was installing and replacing metering devices. During the reporting period in this area 4,424 contracts worth 4.6 million rubles were executed.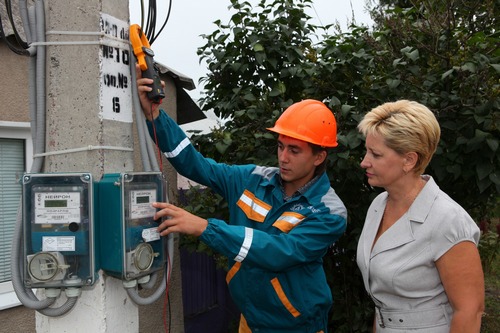 Yaroslavl consumers have great interest in the service to support the grid connection procedure. Power engineers perform construction and installation work within the competence of the applicant, namely the construction of overhead and cable lines, installation, testing and measurement of the earthing loop of electrical equipment, insulation resistance of wiring, installation of metering devices, installation of transformer substations. In 2012, the service was used by 976 applicants, which is 397 people more than in 2011.
Power engineers also note the demand for operational and technical management and maintenance of electrical networks, testing and diagnostics of high voltage equipment. These services cover 95 contracts executed.