14.03.2013
In the Government of the Yaroslavl region under the supervision of Director of the Department of energy and tariff regulation Natalia Shaposhnikova a regular meeting of the Headquarters for the security of power supply was held. The main topic of the meeting was the operation through the autumn-winter period.
Acting Director Sergey Zorin reported on the work of JSC «Yargorelectroset» (a SDC of IDGC of Centre). In his report, he noted that, in general, the autumn-winter period of 2012-2013 is running smoothly. This was contributed by high-quality preparation and a responsible approach to the implementation of complex measures aimed at improving the stability of power supply of the city of Yaroslavl.
Already today we can note that all indicators have positive changes: in the period from mid-October until the first half of February the number of process failures and average outage time has been reduced. In each of the outages timely measures were taken to eliminate them and restore uninterrupted supply of electricity.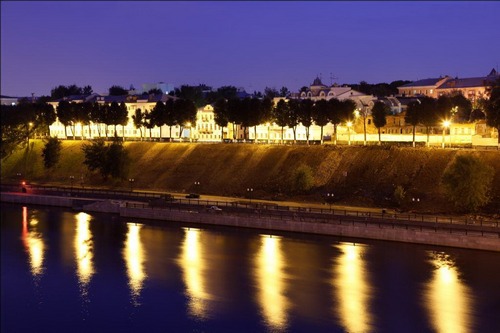 «One hundred percent fulfillment by JSC "Yargorelectroset" of its repair and investment programs is the key to current activities of the enterprise; the extent of the service area and social significance of facilities impose on the company increased responsibility for the reliability of power supply to the population,» underlines Sergey Zorin.
Capital investments in the past year with the planned 218.534 million rubles totalled 225.670 million rubles – this is 3.27% above the plan, new construction — 111.579 million rubles with the planned 107.946 million rubles. Fixed assets were commissioned in the amount of 268.933 million rubles. The commissioned capacity was about 42 MVA, and over 102 km of electrical networks were constructed and renovated. Thus, the investment program has been implemented in full.
Emergency reserve of materials necessary for timely restoration work is completed at 100%, materials are restocked within 30 calendar days.
Despite the difficult weather situation, which is observed in the Yaroslavl region in the current winter, with high rainfall and low temperatures, the implementation of all planned activities has allowed JSC «Yargorelectroset» to stably operate in the challenging environment of the 2012-2013 autumn-winter period.